Paul Furiga Discusses Crisis Communications on Edward Segal's "Crisis Ahead" Podcast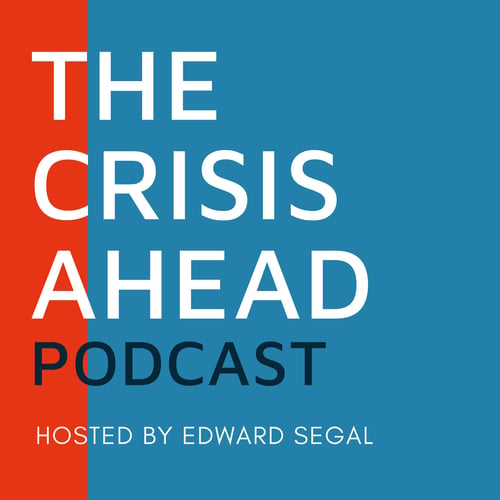 PITTSBURGH (July 9, 2020) – In this week's installment of Edward Segal's "Crisis Ahead" podcast, Paul Furiga, CEO of WordWrite in Pittsburgh, PA, discusses crisis communications in the age of the pandemic. Furiga shares his advice and insights on how COVID-19 has changed the practice of crisis communications, the lessons to be learned from how the Brighton Rehabilitation Center in Beaver, PA responded to the pandemic, and the steps organizations should take to prepare for a crisis.
Furiga has worked in and around crises his entire career. While a vice president at Ketchum, he worked on global crisis situations including the Firestone-Ford crisis. His clients have included chemical and pharmaceutical companies, manufacturers, utilities, and universities.
In his weekly commentary, Segal discusses how companies and organizations can avoid being the subject of boycotts and other protests.
Listen to the episode, "Crisis Communications in the Age of COVID-19: The Good, Bad, and Ugly" on YouTube or on a podcast site including Apple or Podbean.
"Crisis Ahead" is produced by Heartcastmedia.com.
About Edward Segal and the Podcast
Segal has more than 30 years' experience as a crisis management expert. He managed crisis situations as the CEO of two trade associations; advised and helped organizations survive disasters, scandals, and emergencies including the arrest and firing of corporate officers, hate crimes, and sexual harassment; and conducted crisis management and communication training for hundreds of executives and their staffs.
Each weekly episode of Segal's "Crisis Ahead" podcast examines how organizations and individuals in the news are dealing with crisis situations and the lessons to be learned from their successes and failures. The podcast is based on Segal's new book on crisis management — "Crisis Ahead: 101 Ways to Prepare for and Bounce Back from Disasters, Scandals, and Other Emergencies" (Nicholas Brealey).
About WordWrite
WordWrite is an award-winning strategic public relations, digital and inbound marketing agency. The Pittsburgh-based agency helps companies uncover, develop and share their Capital S Story, the most important marketing tool companies have, to reveal why someone would do business with them, partner with them or work for them. For more than 18 years, WordWrite has advised health care, manufacturing, nonprofit and professional services businesses, including Fortune 100 companies, with services from crisis communications to product launches. To learn more, visit www.wordwritepr.com.