What's a WordWriter?
WordWrite's own story is filled with great characters — especially WordWriters.
That title can mean a lot of different things, but no matter if their expertise falls into traditional public relations, creative content generation, digital marketing or, like many, a mix of it all, WordWriters have distinctive skillsets that contribute to an agency unlike any other.
Join our team, and you're part of a group that cares about you and your career. We believe in, expect the most from and want the best for each other.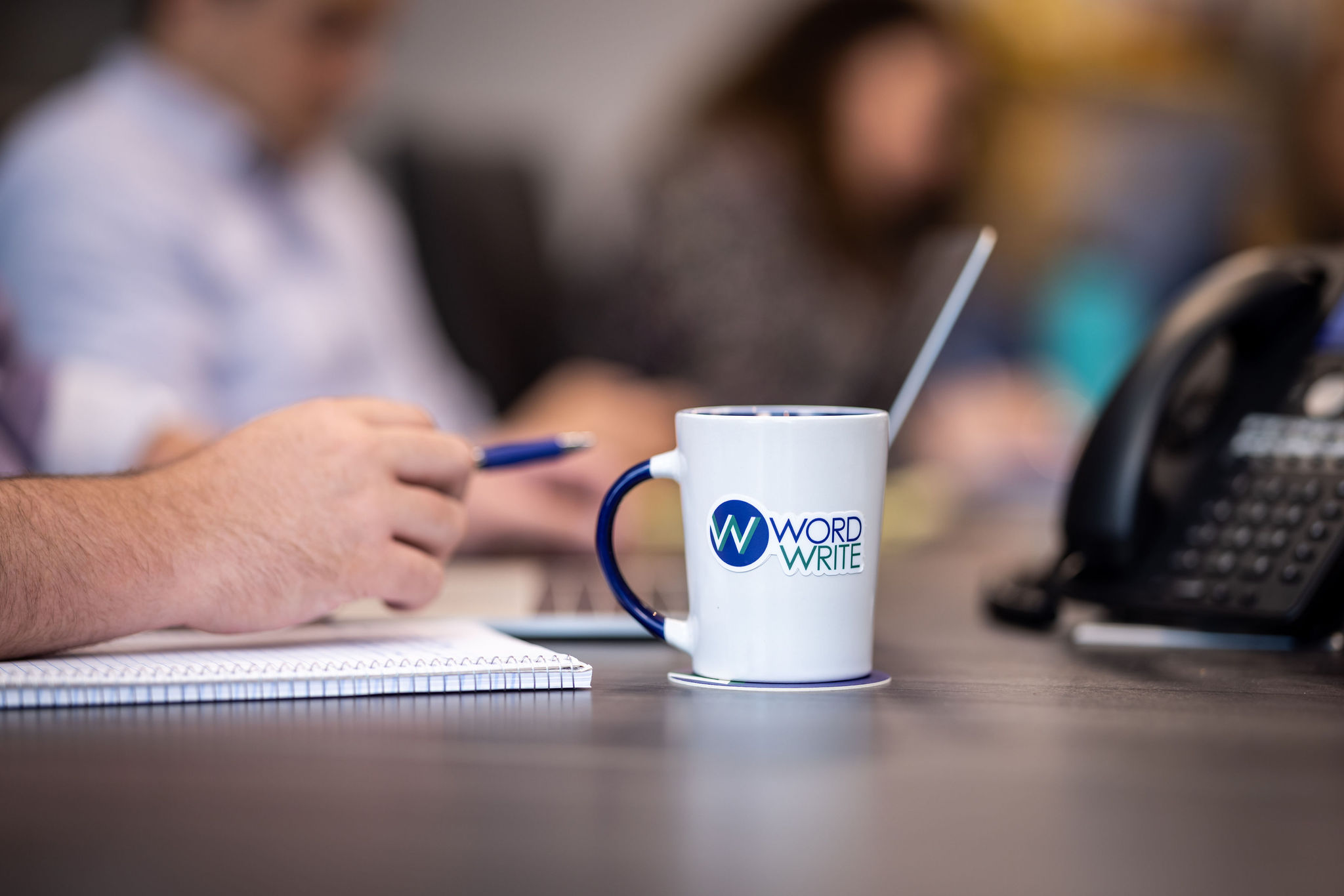 WORK + PLAY
When you love what you do, a job is much more than a paycheck. Our office atmosphere balances hard work and fun, and we offer modern perks such as a free gym and team outings.
TEAM-BUILDING
When we say we have a "team atmosphere," we live it through collaboration in the office and bonding outside of it, with happy hours, volunteering projects, events and more.
BEYOND YOUR SALARY
Not only do we offer competitive compensation, but we also have a personalized bonus program. We offer 401(k) retirement plan options.
NATIONWIDE
The modern workplace isn't based in just one office, and our team reflects that, with WordWriters located around the country — just like our client base.
TRANSPARENT
When you're with us, you're in the know on how we're doing as a company, where we're heading and our long-term aspirations. And if you're unsure, just ask.
FLEXIBLE SCHEDULES
Enjoy working from home? Early riser? Have a big vacation coming up? We're not a rigid, 9-to-5 shop. We'll give you some wiggle room.
Interested? Let's talk.
We're a growing and evolving agency — and we're always looking for talent. We like to get to know the people we consider for a position, so if you're interested, send your resume and cover letter to jeremy.church@wordwriteagency.com.