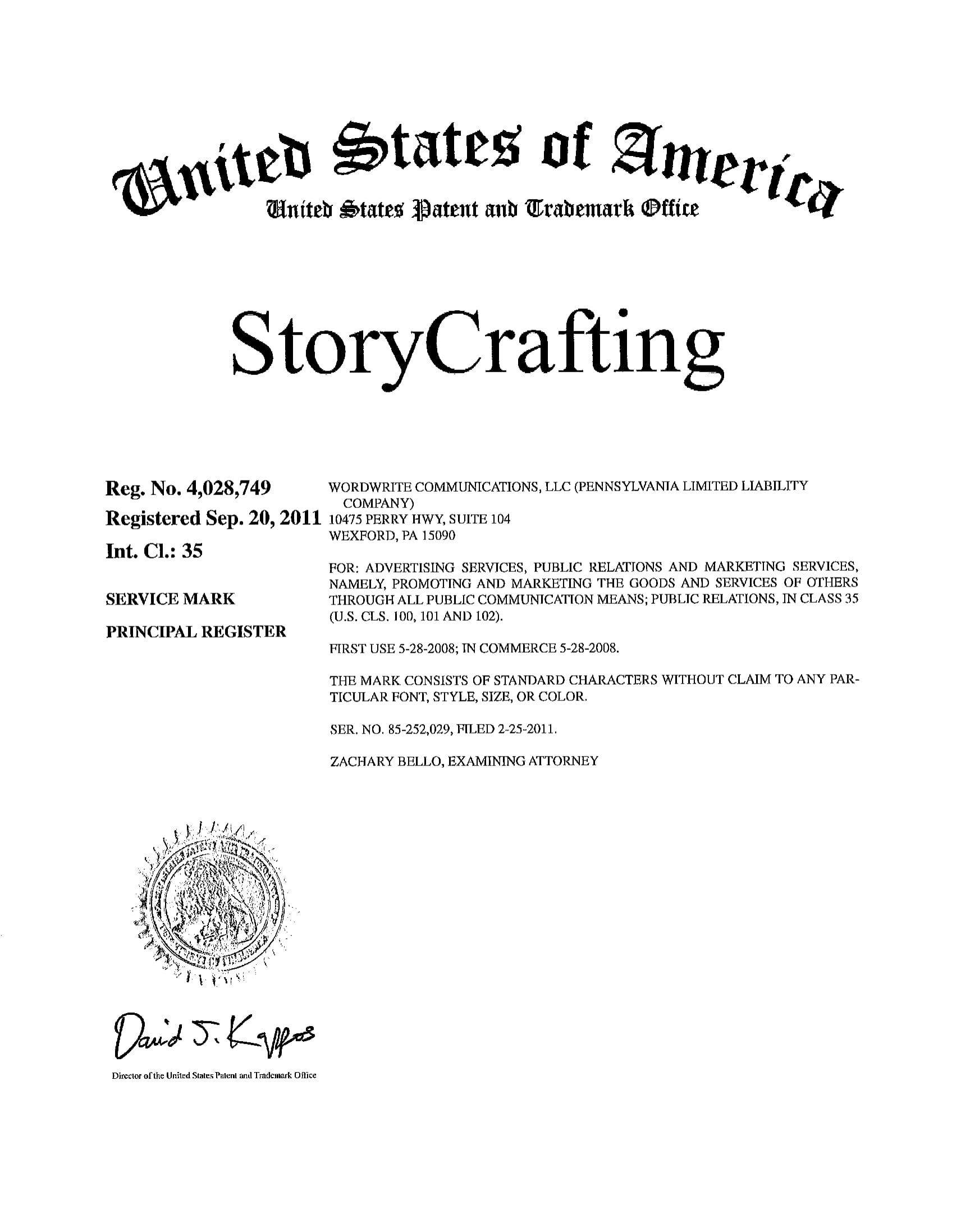 WE TRUST STORYCRAFTING® SO MUCH WE TRADEMARKED IT
WordWrite's unique StoryCrafting® process has been carefully designed to help you uncover, develop and share what we call your Capital S Story – the story that explains why someone would buy from you, work for you, partner with you or even invest in you. Delivered in two phases, StoryCrafting® provides a fundamental basis and clear practical action on how an organization can leverage its Capital S Story to deliver results.
Our StoryCrafting® process enables us to collaborate with you to create, develop and share your authentic story in a way that's easily understood, memorable and engaging. The story we craft together moves hearts and minds to deliver superior results.
OUR GUARANTEE
We're a staff of storytellers — former journalists, public relations pros, digital marketing experts and innovative thinkers. Most of all, we're explorers, seeking to learn about our clients, their challenges and successes, and driven to seek results. Because story is at the heart of everything we do, we guarantee that we'll uncover your Capital S Story through our StoryCrafting® process or you'll get your money back.