WordWrite partners with ImagineAR to bring clients further digital marketing opportunities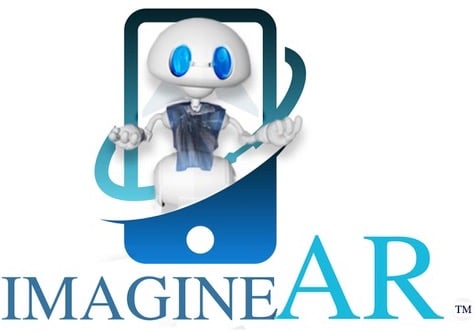 PITTSBURGH (July 20, 2020) – At a time when organizations are putting greater emphasis on unique digital communications efforts, WordWrite has partnered with augmented reality company ImagineAR to offer clients an innovative way to liven up their marketing strategy.
ImagineAR's technology, along with WordWrite's storytelling expertise, will give organizations the opportunity to develop and implement their own interactive augmented reality (AR) campaigns to engage customers in a blended real world and digital experience. An AR campaign allows users to simply point their mobile device at logos, signs, storefronts and more to be redirected to videos, information, coupons, 3D holograms or whatever company resources the client feels best fits their campaign. This partnership also provides WordWrite's clients the option for custom mobile app development to house the AR technology, among other things.
The technology doesn't require any prior programming or technology experience, making it an easy and exciting new opportunity for all clients. Integrated real-time analytics also offers the ability to measure and track all customer interaction.
"Our partnership with ImagineAR allows us to provide a modern and inventive technology to our clients, adding to our extensive digital marketing capabilities," said Paul Furiga, president and chief storyteller at WordWrite. "We believe our clients will benefit greatly from the growing world of 'AR-as-a-Service,' as it gives them an advantage over competitors to amplify their unique Capital S Story."
To learn more about WordWrite's digital capabilities, click here.
About WordWrite
WordWrite is an award-winning strategic public relations, digital and inbound marketing agency. WordWrite helps clients uncover, develop and share their Capital S Story, the one that reveals why someone would work with, partner with, or work for them. For more than 19 years, WordWrite has advised health care, manufacturing, nonprofit and professional services businesses, including Fortune 100 companies, with services ranging from crisis communications to product launches. WordWrite clients include Caliente Pizza & Draft House, Carnegie Library of Pittsburgh, McClintock & Associates, Meyer, Unkovic & Scott, New Pig, Pfizer Inc., Waldron Private Wealth, The Waterfront, Three Wire Systems, and the YMCA of Greater Pittsburgh.