Your Crisis Plan Checklist For A 'Sunny Day'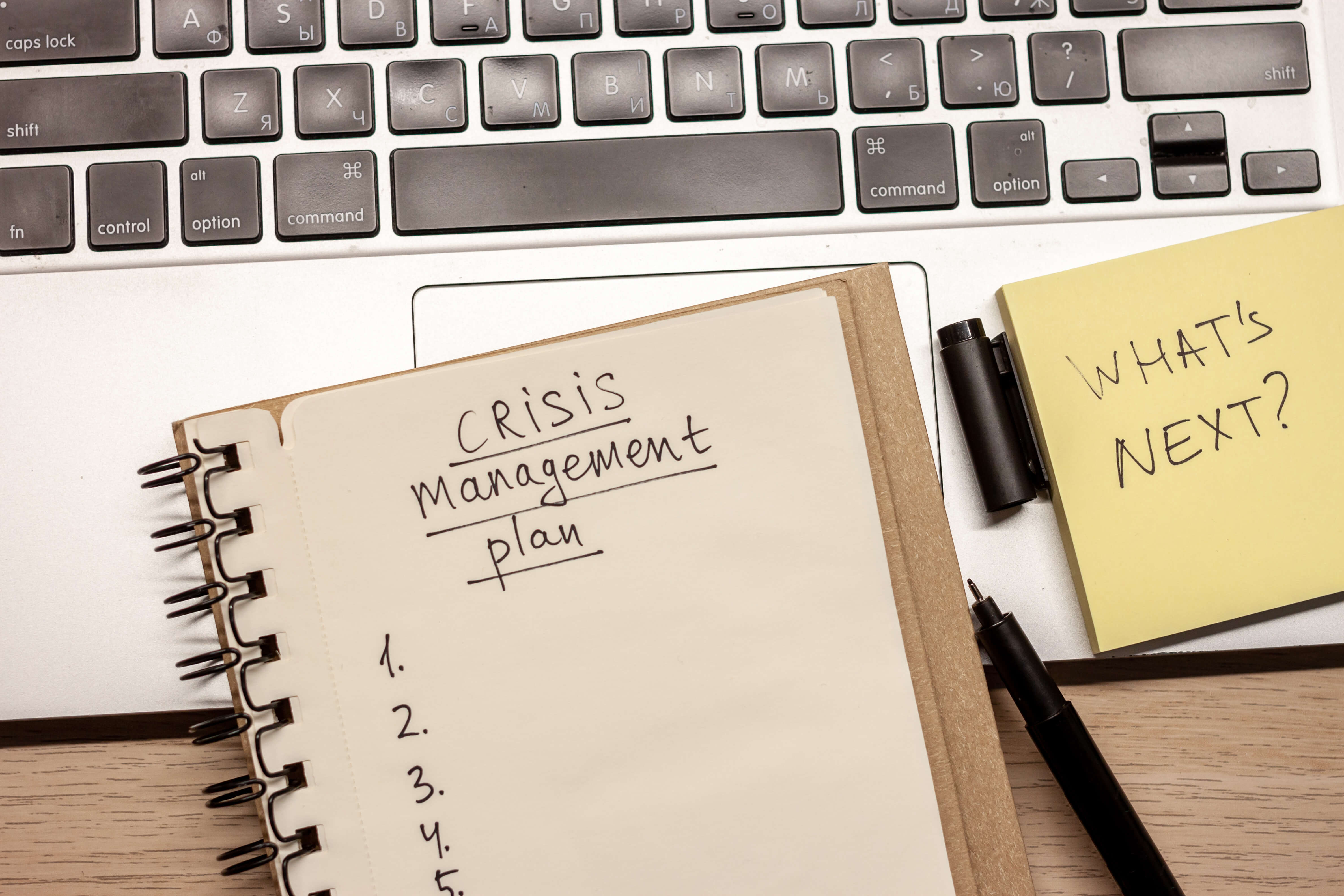 Most crises are predictable.
While no one could have predicted the exact timing or severity of COVID-19, even a global pandemic had been predicted by experts for some time. As well, this is not the first time we've responded to a health crisis or had to react to some of the outcomes we're seeing, such as downsizing or closures.
So all of this begs the question: Could we have really prepared for this crisis?
Yes — we often refer to this as "sunny day crisis planning." You just need to know how to start.
In any given year, WordWrite handles 12 major crises — 10 that never make the news, and two that are all over the news. No matter if a crisis is public or private, the steps for managing it are often the same:
1) Determine if it's a crisis or an issue
2) Arrange information flow
3) Collect and categorize information
4) Formulate key messages
5) Create a communication timeline
6) Share key messages
7) Monitor and respond
Based on these steps, we're sharing seven proactive planning measures you can take now so that the next time a crisis hits, you are prepared to quickly act and respond.
Step 1: Determine if it's a crisis
PLANNING: Identify common scenarios
Before a crisis or issue hits, your team can identify common scenarios that could have a major impact on your organization. Every industry has its unique vulnerabilities, but common situations we practice in media trainings are change management, data breaches, active shooters and natural disasters.
Now is a good time to document the steps your organization took to respond to the COVID-19 health crisis and any other impacts that came from it, such as operational crises or layoffs. Evaluate what you did well and what you can change the next time you face a similar situation. From what experts are telling us, the pandemic may operate in waves, which means you might have to pull out your crisis notes before the end of the year. Get it all down on paper now while it's still fresh in your memory.
Step 2: Arrange information flow
PLANNING: Assign roles and implement a crisis communication flowchart
Responding to a crisis is sometimes an all-team effort, and depending on the crisis, your leadership team might need to rely on different leaders and employees to share information and respond.
Your crisis plan should include two items:
1) Identify your crisis response team and their roles. You won't want to waste any time in a crisis. Determining who is managing the crisis, what role they play and who needs to be in meetings will help speed up the process. Don't forget about alternative team members in case someone isn't available.
2) Create and review a crisis communication flowchart with all employees. Every employee in your organization should know who to share information with and when to elevate that information to the crisis response team. This will keep important information and updates flowing in the moment of a crisis.
Step 3: Collect and categorize information
PLANNING: Create checklists to follow standard operational procedures
As a crisis unfolds, your team will need to make decisions based on new information. To minimize as much damage as possible, it's important for the team to outline specific procedures to follow in a crisis. In your crisis plan, each scenario should have a specific checklist of tasks to complete. We often organize our timelines by the hour for the initial onset of the crisis so that you're prioritizing and remembering time-sensitive tasks, such as contacting the local authorities or turning off access to servers. It might sound simple to remember now, but things slip through the cracks in a crisis, so having these all organized will make them easier to execute, giving you and your team reassurance the proper steps are being taken.
Step 4: Formulate key messages
PLANNING: Create message pyramid and list of questions
What's the difference between organizations that survive or thrive in a crisis?
Their story.
At WordWrite, we believe your authentic story is never more important than in a crisis. What do we mean by that? Companies that establish trust and credibility will have fewer hearts and minds to win over. Our team refers to this as making deposits into the bank of goodwill. Learn more about storytelling in a crisis here.
We recommend creating two special items to leverage that story during a crisis:
1) We use a tool called the message pyramid, which helps our clients organize talking points into memorable and repeatable messages. This becomes a roadmap for all internal and external communications in a crisis so your communication remains consistent.
2) As communication and crisis counselors, we help our clients plan for questions that aren't the easiest to face or answer or you may not think of in the middle of a crisis. We create master FAQ lists to prepare language for communication templates such as media statements, employee letters and social media posts.
These were two items we spent a lot of time honing as we worked with a variety of clients over the years, including a nonprofit bankruptcy. When a local publication's editorial board published an article about the bankruptcy, we compared our message pyramid to the column, finding our key messages were effectively communicated to the public.
Step 5: Create a communication timeline
PLANNING: A communication timeline maps out when you share information and with what audiences
Time is often compressed in a crisis because you're attempting to manage your story as the crisis is unfolding, or you're responding to demanding requests because the story has already gone public. No matter the crisis, it's always a race against the clock to communicate authentically in ways that limit your organization's operational and reputational damage.
Creating a communication timeline in advance helps you prioritize who should receive information and when. Of course, this may change depending on the crisis. However, you never want your most important stakeholders — your employees, for example — to learn information first from the news media or social media. This list will also help make sure you don't forget anyone and you can identify who contacts whom.
Step 6: Distribute key messages
PLANNING: Create and keep master contact lists updated
This is probably one of the most overlooked items in a crisis plan. Your team won't have time to pull together a comprehensive list of emails and phone numbers of your stakeholders, partners, vendors, elected officials and other important individuals you need to contact in a crisis. It's important that your organization creates and maintains a master contact list so when it's time to share your story, you have this information handy and it won't delay the communication timeline.
Step 7: Monitor and respond
PLANNING: Identify and set up tools
While putting together your crisis plan, think about internal and external tools you'll need to keep a pulse on the crisis. How will you monitor additional data breaches? How will you track staff morale? How will you track news stories? For example, we use social media and media monitoring tools like Hootsuite and Google Alerts to monitor how the general public and media is responding to a crisis.
A crisis plan is a meaty document that requires time and attention to thoroughly prepare each element. It isn't a document that can be thrown together in a hurry, since it will be your roadmap for enduring a stressful situation that may well severely hinder your thinking. We've learned in our work with clients that simply talking through specific crisis scenarios is a good exercise to revamp operational procedures or put new ones in place.
If you're interested in learning more about what goes into a crisis plan, check out our crisis communication services here, and our crisis trainings, which we can offer virtually.
In the meantime, download our crisis e-book to start your journey toward sunny day crisis planning.