Differentiating your business depends on driving your story, not your brand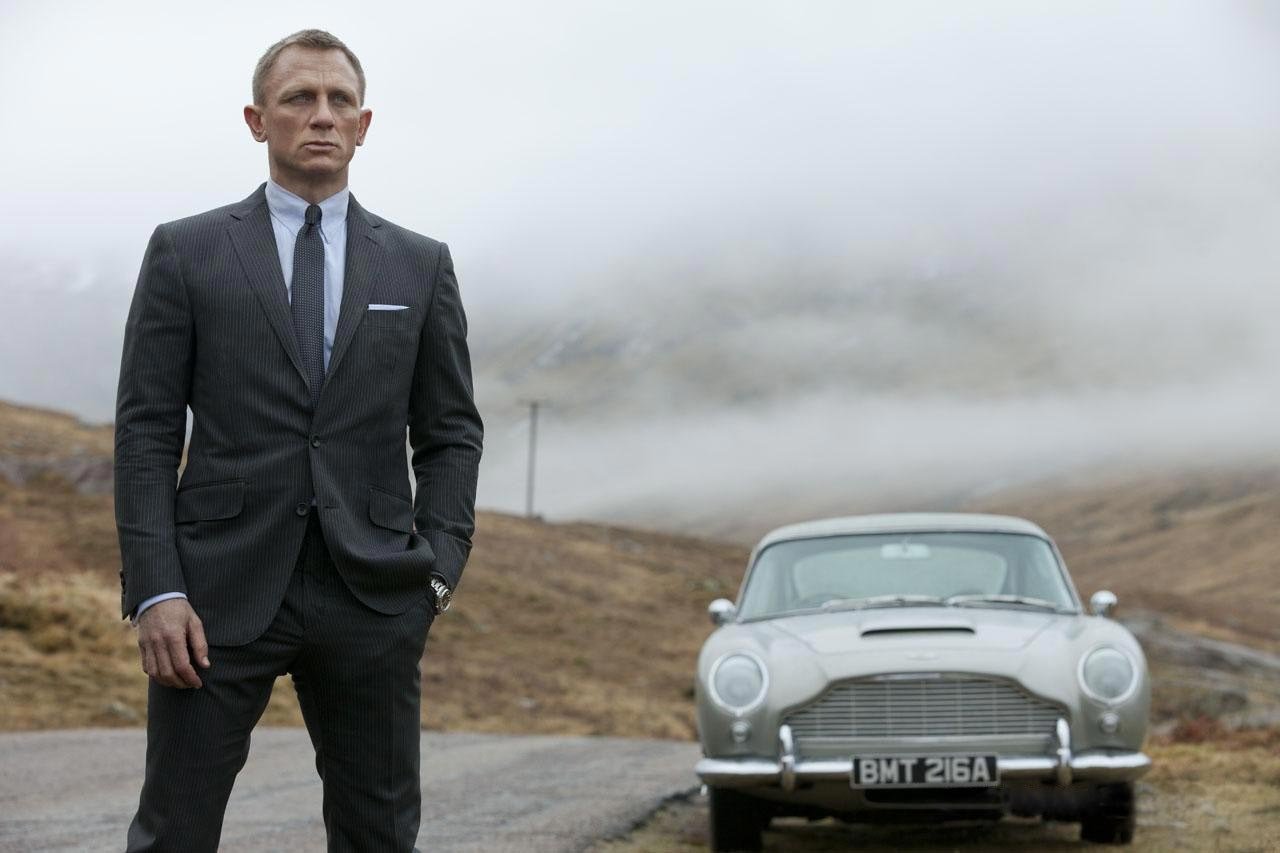 In a quiet scene before the riveting climax of "Skyfall" – which I believe is the best James Bond film of the past 50 years – the caretaker of OO7's childhood home discusses his strategy to protect our favorite spy from an oncoming and ominous threat.
"Sometimes, the old ways are the best," he says.
Since the dawn of humankind, storytelling has always been the best way to connect with audiences of all ages and cultures, and every organization has at least one great untold story: its own.
Yet the evolution of social media platforms, digital communications tools, and the increasing rise of AI has both businesses and marketers on edge. It can be paralyzing to chart a path forward and decipher the best course to reach prospects and ideal clients.
Often lost amid the swirling sea of options to get your message out is the actual message itself. The phrase "content is king" is missing one key word on the front end – "great."
Yes, make sure your website is optimized. Brainstorm and adjust your search engine marketing strategy. Don't neglect your metadata, meta descriptions, and meta tags. Set up your Google analytics account. Start those inbound workflows, AdWords, and PPC campaigns. Beta test landing pages and establish clear CTAs for visitors who hit your pages.
However, begin by ensuring your content resonates at the point of initial contact and the destination where you're leading them with your digital tactics. Otherwise, your marketing efforts will fail to differentiate you from your competition for one simple reason: You have neglected to properly define and share your Capital S Story. (More on what that is in a bit.)
First, this "old" approach to storytelling also needs some structure. Your story needs three critical elements to be effective.
It must be authentic. I recognize that word has become overused in some circles. When we reference authenticity at WordWrite, it means the story must be rooted in the truth. It means you use honest perspectives from all of those in your business, organization, or company. How and why do you help your clients or customers solve their problems?
It must be told by fluent storytellers who are both well versed in your authentic story and the best sources to communicate your value proposition. These people are not always the CEO or president. They are the experts on the subject matter you're attempting to communicate.
It must constantly be measured and adjusted for maximum effectiveness. You must "read" your target audiences to ensure your story is resonating the way it's intended. What is the engagement level your clients, customers, and prospects have with your story in the spaces where you've decided to share it. What is the impact? How invested are they to take the actions you want them to take?
During WordWrite's more than 20 years of experience, we've found the best way for organizations to infuse their messaging with these three core elements is by helping them uncover, develop and share their Capital S Story. This is the story that exists above your brand on a higher plane. It encapsulates why someone should buy from you, work with you, invest in you, or partner with you. Our CEO and founder, Paul Furiga, has literally written a book on the subject.
Your Capital S Story can't be articulated in a radio ad, or appear on a billboard, or hang above a bus stop. It is the essence of what you are as an organization, defines what you stand for, and draws a line in the sand to mark a clear choice between you and other seemingly similar competitors.
Storytelling – and your Capital S Story in particular – resonates when used in your marketing because:
75% of consumers believe brands should use storytelling in their marketing (Headstream, 2015)
55% of people are more likely to buy a product if they love the brand story (Headstream, 2015)
45% of respondents to a 2023 Semrush study identified "attracting quality leads" as their biggest marketing challenge.
30% increase in B2B conversion rates when brands use storytelling (Search Engine Watch, 2017)
One of the ways we help clients measure effectiveness is through metrics we establish up front in our trademarked StoryCrafting process.
This isn't some mystical, fuzzy or abstract exercise. We recommend it for organizations that want to increase sales or qualified leads and improve the overall ROI on their marketing efforts.
Increasingly, words intended to persuade or influence lose their power when they become vague and overused. They often evolve into clichés or buzzwords, adding to the noise and clutter we need to cut through in the service of more decisive action and direction.
The power of an authentic Capital S Story to move hearts and minds and inspire action will become even more essential in the years ahead.
What's old isn't new. It never went out of style in this case.
Interested in learning more about why your Capital S Story should be your most valuable sales and marketing asset? Take our four-question quiz to better assess how WordWrite can help you drive great results.