Exploring the power of business storytelling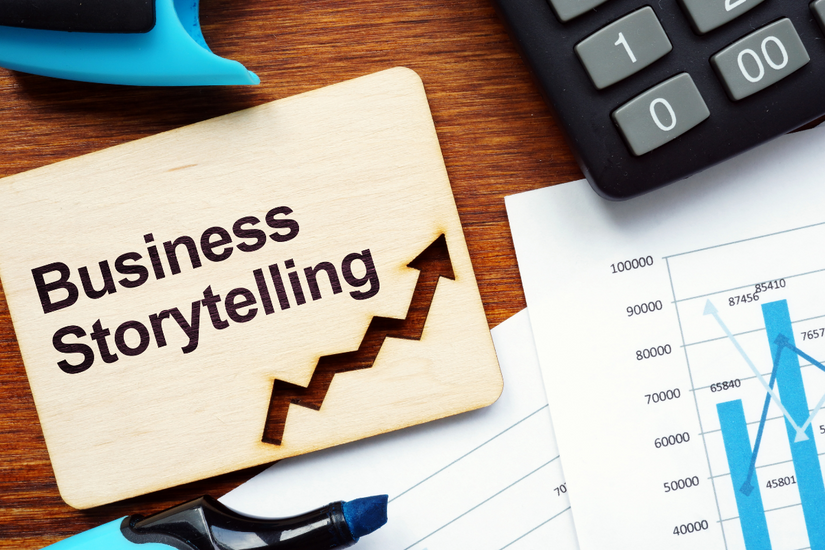 All great leaders feel stuck at one point or another. They can clearly visualize where they want to go and who they want to reach in their marketing efforts, but their branding strategies aren't resonating with target audiences. When this happens, it's important to pause and evaluate the story at your business's core — the impetus that fuels your mission to solve problems, innovate and inspire others in your industry. ­­
As author Simon Sinek says in his book "Start with Why: How Great Leaders Inspire Everyone to Take Action," "People don't buy what you do; they buy why you do it." Without a clear "why," your clients and prospects won't feel compelled to utilize your services, and your employees won't feel fulfilled in their work, or supportive of the company's mission.
In his September 28 webinar, "Five Great Stories That Prove the Power of Business Storytelling," WordWrite's Chief Storyteller, Paul Furiga, walked participants through five examples of great Capital S Stories, the components that make up a great Capital S Story, and how a business can leverage its story to drive growth and results and cement its reputation as a leader in its industry.
A Capital S Story answers the essential questions of why someone should buy from you, work for you, invest in you or partner with you. When a Capital S Story addresses these four questions, it not only defines a business's mission and values, but it identifies the stakes that the business's success holds for all parties involved — from employees to clients, partners and industry contacts.
To help viewers understand the significance of a great business story in action, Paul provided five examples of renowned brands whose stories have yielded strong marketing results and enabled their business and influence to thrive by leaps and bounds.
For example, Nike, a brand that has garnered global acclaim over the years, isn't just a success because of its top-tier footwear and fun swoosh logo. It's a success because of its innovative, visionary origins, and the story that's embedded in each of its brand assets and products.
Bill Bowerman, the legendary University of Oregon track coach, ruined his wife's waffle iron in pursuit of the perfect sole for his athletes' running shoes. He wasn't satisfied with any of the running shoes that were already on the market, so he decided to take a DIY approach, in partnership with Phil Knight, former Nike CEO, and one of Bowerman's former runners. From there, the legendary brand we all know today was born.
There are fun and interesting details in the Nike story, but at the core is Bowerman and Knight's mission to help athletes compete at their best. Today, even an amateur jogger trying to keep in shape might feel connected to that story when they tie their Nikes.
And sure, sales metrics can be impressive, as can the flashy features of the products or services you're trying to sell, but without the tried-and-true elements of a great story, like that of Nike and other trailblazers, your marketing tools will only take you so far.
So, what are those elements that make up a great Capital S Story, and how can you identify and leverage them within your brand?
In his webinar, Paul shared that great Capital S Stories:
Deliver great business results
Are memorable for audiences
Are timeless
Transcend culture
If your brand is struggling to reach people at all levels of your industry vertical, you're likely neglecting at least one of the key elements above in your marketing approach. A compelling business story is only truly effective when its message cuts through organizational and cultural divides, reaching people from all backgrounds, and in all careers and walks of life.
Just like Nike's story appeals to a diverse mix of athletes, celebrities and everyday people, the story of a healthcare organization should not only resonate with doctors and pharmacists, but with the patients and families whose lives are impacted by the organization's life-saving treatments and quality care. The same goes for all other industries, regardless of their service or product focus.
Finding your story might sound abstract or unachievable at first, especially if you're used to reaching people through more traditional PR and marketing efforts. But once you clearly define your Capital S Story and develop the right strategy for disseminating it, internally among your organization and externally to clients, prospects and industry partners, your business and brand will prosper in ways you never imagined.
Connect with WordWrite to book a discovery call and learn more about uncovering your Capital S Story.