The pursuit of the White Whale: Marketable authenticity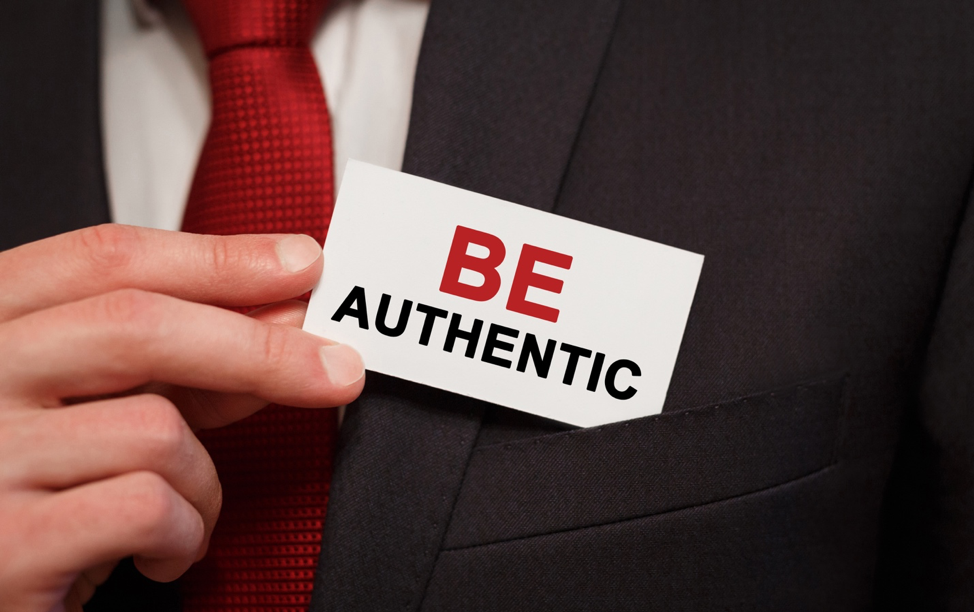 Is authenticity still authentic if it's self-serving?
Marketers have long known that customers value sincerity, transparency and genuine interactions with brands, each generation claiming to crave this authentic experience more than the last. Lately, authenticity appears to be at least one driver in the rise of modern media sources like online video and podcasts, as many consumers are seeking community and a personal connection in their media consumption. Video offers a convenient way to learn new information in bite-size chunks while podcasts provide a more comprehensive view of a subject of our choosing, framed in an entertaining narrative. The personal element comes in as a connection to everyday individuals sharing the same interests as you.
But there is no free lunch, and grassroots content that quickly gains a substantial following will eventually experience a fork in the road — selling out or fizzling out. We all know the story: It starts with selling a little bit of advertising to cover the cost of business…and then comes the merchandise…and before you know it, there's a YouTube personality walking the red carpet and a podcast host is touring the country performing live shows. The very personal connection and experience followers shared at the beginning now feels fake and manufactured.
Now the question becomes, how can these outlets preserve an organic authenticity while still building a brand and staying profitable?
Companies and even celebrities have leveraged authenticity to create successful brands, building loyalty and increasing profitability along the way. Dissecting the specifics of these efforts brings some common practices to the forefront:
1. An authentic brand never ignores its mission
Outdoor clothing company Patagonia's estimated revenue is upwards of $600 million since 2013, but that has not stopped it from participating in the One Percent for the Planet initiative by donating 1% of its annual sales to environmental groups each year. The company was founded on a mission to build the best products, cause no unnecessary harm, use business to inspire and implement solutions to the environmental crisis. Using a significant portion of its revenue to support that mission makes Patagonia's customers feel good about purchasing the 40-year-old brand.
2. Authenticity requires a genuine character
Ellen DeGeneres' successful career didn't come easy. After years of being black-balled in Hollywood, she overcame the naysayers and created her own version of a daytime talk show in 2003. Some say she single-handedly paved the way for many homosexual celebrities to feel more comfortable under the spotlight and out of the closet. Through it all, she was steadfast with her message: "Be kind to one another." DeGeneres has created a highly powerful brand persona that appeals to a large audience by mostly steering clear of controversy, carefully aligning with positive stories and maintaining her very carefree, lighthearted personality. In other words, her obsession with treating everyone with kindness is a message — and business — everyone can get behind.
3. Authentic organizations aren't solely driven by making money
After years of success in the tech industry, Luis von Ahn launched Duolingo in 2012, an app with more than 40 million registered users across the world today. His goal was to create a free tool that allowed anyone to learn a language, regardless of their ethnicity, gender or economic status. Users fell in love with how easy it was to learn another language playing simple games on their own time, at their own speed. But what makes the app different from other digital language learning platforms is Duolingo's commitment to constant innovation and improvement. In 2014, when users asked for a certification for learning a new language, Duolingo introduced its test center, which allows institutions to verify the authenticity of the user's second language claim by having them complete a one-hour online test at a small cost. Listening to their users, mining their usage data and maintaining their vision has created a $700 million company today — without charging a cent for the app itself.
Authentic brands are not created overnight. It starts with an unwavering passion that will not be swayed by the distraction that a little success can bring. Maintaining a connection with your original followers as your brand grows will only solidify why so many fell in love with your story in the first place.