The best way to reach journalists is the most obvious: Start with a good story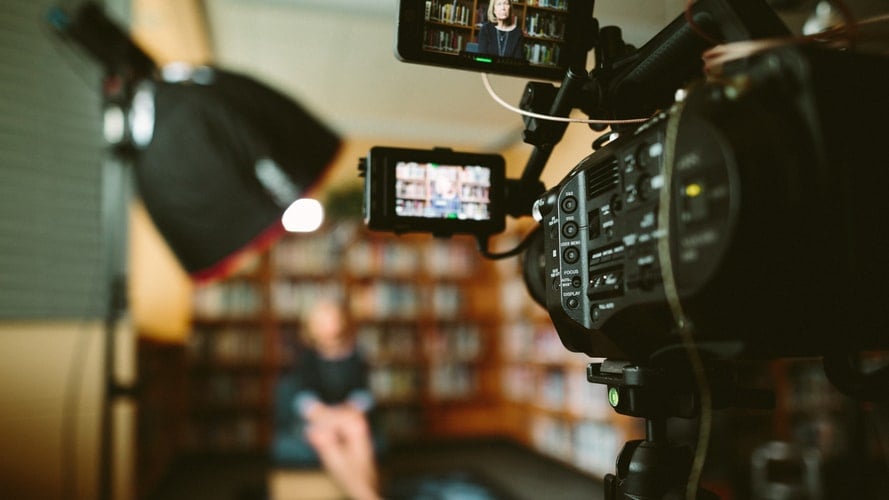 The principle of Occam's razor suggests the simplest solution is almost always the best.
Against the backdrop of an increasingly complex world where news is constantly changing, a recent report indicates how true that centuries-old rule of thumb still is when trying to gain the attention of the media.
Reporters just want a good story.
Cision's 12th annual State of the Media study surveyed more than 2,700 journalists in 15 countries during February. We've read the full 32-page report for you, but feel free to download it here. The insights were interesting, plentiful and — at least to us — not much of a surprise (especially the good story part).
Some key takeaways:
Journalists receive way too many pitches but find most of them "irrelevant."


As COVID-19 coverage continues, 36.5% of journalists want "feel good" stories on getting back to normal and how companies, communities and technologies are helping others.


4% of journalists want more research-based, thought leadership content.


Organizations are moving away from "news of the day" and toward longer, character-driven storytelling.


Nearly half (47%) are covering five or more beats and must write seven or more stories per week.


33% file 10 or more stories weekly.


More than half (53%) receive at least 50 pitches a week, and more than a quarter (28%) receive more than 100 per week


However, nearly 70% say less than 25% of the pitches they receive are relevant to the audiences they're trying to reach
At WordWrite, we believe earned media (i.e., traditional public relations outreach to reporters) remains a critical element of tactical execution within a larger strategic marketing and communications plan — depending, of course, on your target audience and where your potential high-value clients or customers go for information. Thought leadership marketing, in its various content forms, is essential for providers of complex services to reach the leaders inside middle-market companies.
On the flip side, we have been telling clients for years how reporters are spread too thin and don't have the time to dedicate to becoming an expert in just one area. In the past, this attribute was a qualification for top writers to be able to work at larger, more respected publications.
Given these challenges and the findings in the State of the Media Study, how exactly do you cut through the noise and ensure the information your business is sharing isn't being viewed as "irrelevant" by reporters?
If you're at all familiar with our philosophy, you should already know the answer. It all comes back to a story – specifically your Capital S Story, which differentiates you from the competition and ultimately helps generate measurable results.
The three key components are authenticity, fluency and engagement. Your story must start from a place of truth, be shared by subject matter experts in your organization and then be constantly evaluated to ensure it's engaging your target audience. We even have a trademarked process called StoryCrafting to help you uncover and develop it.
The old notion of PR simply "raising awareness" is rapidly fading away. CMOs and internal communications teams understand they must justify their marketing spend to the C-suite. And if you think ROI doesn't matter as much to reporters as it does to PR pros or businesses, then think again — almost 60% percent of journalists in the survey agreed that the availability of detailed audience metrics has changed the way they evaluate potential stories.
But the good news for businesses is that reporters still want to hear what you have to say. Nearly 80% of journalists want to receive news announcements from businesses and organizations.
To move the needle, a Capital S Story must be deployed as part of a broader marketing communications strategy, developed in concert with your agency partners, your internal team and the C-suite. You must provide reporters and other key stakeholders with the right content, at the right time, and in the right places.
It might sound obvious. It might be the best option. It could even be viewed as the simplest solution. But without a clearly defined Capital S Story, getting journalists to bite on your news won't ever be easy.