Great content is still king for marketing ROI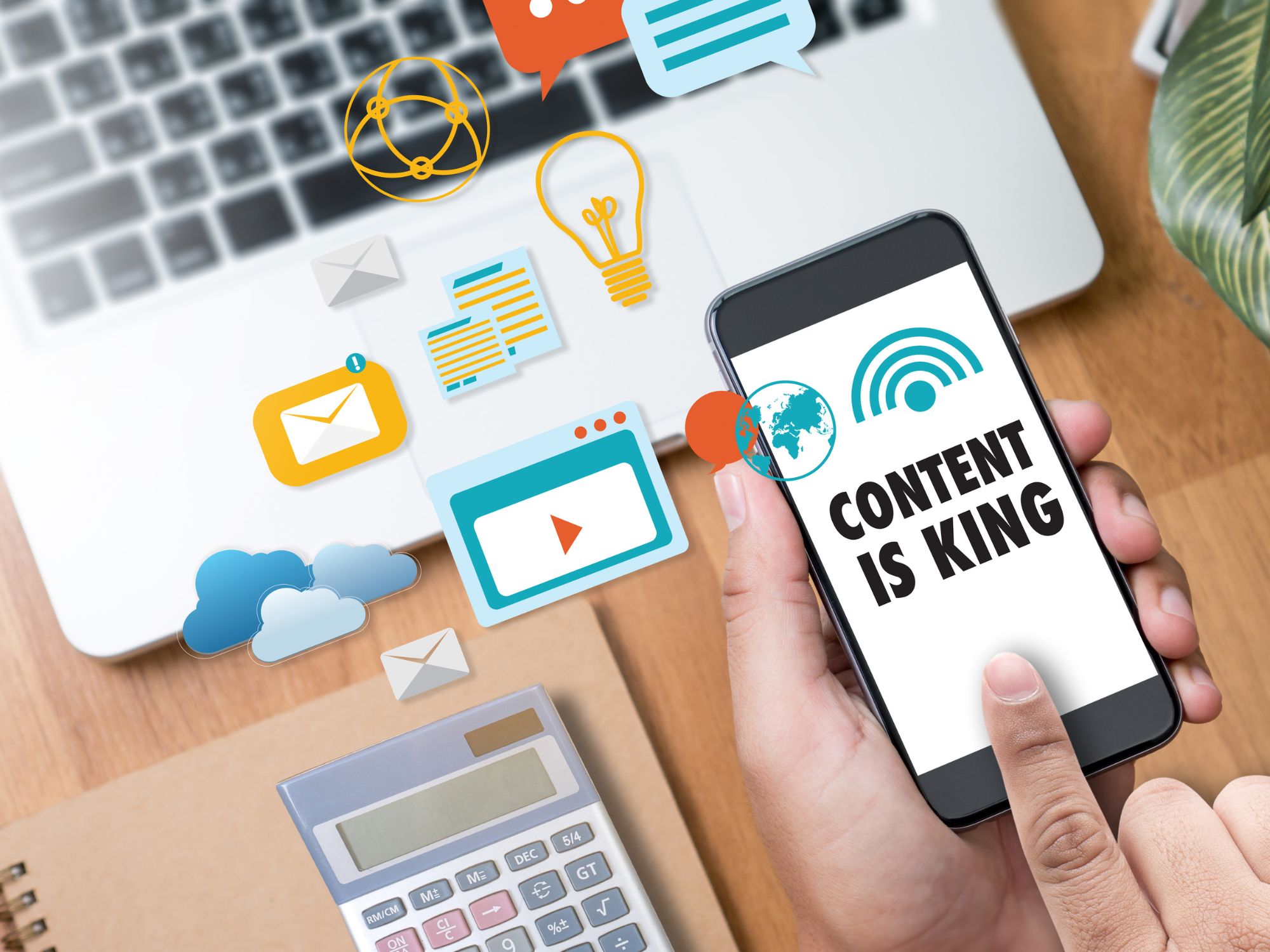 The menu of tools for sharing marketing collateral continues to expand, but CMOs continue to crave unique content when it's time to deliver bang for their buck.
Chief Marketer surveyed more than 100 CMOs for its 2023 B2B Marketing Outlook Survey, identifying ROI as the primary concern when seeking approval for marketing budgets.
On the positive side, nearly 80 percent of respondents remained encouraged by the fact that their budgets were likely to increase or at least stay the same.
In terms of continuing to justify those expenses, thought leadership content including blogs and articles (59%) was voted far and away the most effective marketing method for moving leads and prospects through the sales funnel.
The challenges for B2B companies to differentiate themselves from their competitors are real and increasingly difficult to overcome. Many of them struggle to answer the most basic questions clearly, succinctly, and uniformly about their business, including why their company exists, what makes it unique compared to others in its industry and who it's trying to reach.
Without those answers, it's impossible to build a comprehensive marketing and communications strategy that aligns with the company's strategic goals and demonstrates ROI.
And absent a well-articulated plan of attack, any related tactical execution on your social media channels, through paid digital advertising campaigns, or any other marketing assets and collateral will be ineffective.
The marketers surveyed in the 2023 Chief Marketer report also expressed frustration with the challenges educating their other key internal stakeholders about the importance of "brand-building" and longer-term strategies.
That isn't surprising, because in our experience, you must first define the story that exists above your brand on a higher plane. That story encapsulates why someone should buy from you, work with you, invest in you, or partner with you. As we define it, simply put, this is your Capital S Story.
Just as no two stories are the same, there is no one-size-fits-all approach to sharing them, particularly in this rapidly evolving communications landscape.
But a Capital S Story is made up of three critical elements that help businesses cut through the noise and clutter and create meaningful two-way dialogue that rings true with their target audiences.
Your Capital S Story must be authentic – formed by honest perspectives from all of those inside your business.
It must use fluent storytellers who are both well versed in your authentic story and are the best sources to communicate your value proposition.
Finally, it must be constantly measured and adjusted to ensure it is resonating the way it's intended with your stakeholders, both internal and external.
The best way for organizations to deliver ROI on their marketing efforts is to infuse their key messaging and all other elements associated with building their brand with these three core components that make up and define your Capital S Story, none of which can easily be articulated or understood in a radio ad, on a billboard, or above a bus stop.
That's because this story defines the essence of who and what you are as an organization and indicates a clear choice between you and your competitors.
It was true more than 20 years ago when WordWrite was founded and it remains even more relevant today: Your marketing efforts will fall flat until and unless you properly uncover, develop, and share your Capital S Story.
But don't just take my word for it. Discover just how invested we are in your Capital S Story by downloading a free chapter of Finding Your Capital S Story (or simply ordering the full book on Amazon), which is authored by our founder and CEO Paul Furiga.